In "Going Empty," Dessa writes about filming the music video for her song "Sound the Bells." She talks about learning to control her breathing to dive underwater amidst Jason deCaires Taylor's submerged sculptures off the coast of Mexico. She ruminates about her career, writing about the fears that time is rapidly running out on commercial success. She thinks,
Yet all my life I've been sure–sure that if I sacrificed enough, if I worked through the weekends, through Christmas, through my childbearing years, I'd make it big. I wasn't sure what that meant exactly, but when I committed to becoming an artist, I had an innate belief that if I dedicated myself completely, somehow I'm get the resources I needed to stage ambitious performances; I'd appear on famous stages around the world; I'd make musical contributions of real magnitude; I'd get to talk craft during a heartfelt conversation with Terry Gross while fighting down the thought I'm having a heartfelt conversation with Terry Gross.
She continues by stating that these goals still aren't out of the realm of possibility; however, as time moves forward, it may "take another sixty years," and by that time Terry Gross and Dessa would both be gone.
For me, "Going Empty" explores the meaning and creation of art. What is art? Does art have to be something that the majority of people see, hear, or read? Does it have to be something that critics deem art? No. When I recorded music, I wanted people to hear it. I still do. However, I know that it will never reach a large amount of people. Yet, that does mean that I what I created wasn't art.
I recall the late nights recording music in apartments, clubs, and elsewhere. I remember recording vocals in showers or bedrooms. I remember recording the vocal for "Streams Down Your Window," a song about birth and loss, about my daughter and my wife's grandmother, and the name that links them. I remember my brother-in-law singing the first verse, and as he got to the end, my one-year-old daughter piped up, "Chad" right before he entered into the chorus. This fleeting moment, unintentionally etched onto this song is art. It brings the past, the present, and the future together in a way that I couldn't plan.
Adding to the song, I recorded her cooing for the outro, and outro layered with her voice and ambient rain. Every time I listen to this, I think about my daughter, my wife's grandmother, my brother-in-law, the double wide where we recorded the vocals, and so many other things. I remember these these things and think, "We created art. Everyone won't hear it. Everyone won't like it. But, it's art."
As they drink and gather around a cell phone, Dessa and the crew watch a ten-second clip of the day's shoot on the director's cell phone. At this moment, she asserts that they "have made a beautiful thing." She continues, "I do not know if the whole video will be beautiful or if it's only these few frames. . . . It is art and it is good art, and no, I do not think it will be a sound investment or win an award–though a corner of my hear hopes it might."
Whenever I listen to music I recorded or read something I wrote, I have the same thoughts. These pieces won't win awards. They won't get disseminated to millions and millions of people. Yet, they exist. They exist as part of me, as part of something I created with others. They exist as testaments that "I was here." They exists, and because they exist, and because I put myself into them, they are art. Whatever you put yourself in to, whatever you do in this life that makes those borrowed breathes count is art.
For an event during grad school, I decided to read a short story I wrote. When all was said and done, "Buster" ended up being about a paragraph long and drew on William Faulkner's "A Rose for Emily." Essentially, it's a story about a mother who keeps her dead son in the house, in his bed, in his bedroom. When I did the reading, I decided to do some accompanying music, so I recorded a languishing guitar that played upon the ghostly mood. I was proud of that story, and proud of the music.
Again, though, I know that it won't win awards or receive widespread recognition. Does that make it any less of an artistic piece? No. It means something to me. If someone else reads it, or listens to my music, and it connects with them, then it means something to them. That is what art does. It connects us with those around us and connects us with ourselves. When we create, we tap into the innermost regions of our beings and bring forth something beautiful. We bring forth something tortured. Battered. Jubilant. Restless. We bring forth ourselves.
To me, that is art. As Dessa puts it in the concluding sentences of "Going Empty," "We don't own much, and what we do own we certainly can't keep indefinitely. Every breath is borrowed by the lungful; you can't even save them for later or hold a single one for long. And even a chestful of air is too much cargo for some trips. Some places you have to go empty." You have to let the experience of creation take you over, mold you, and birth itself into the world. You have to know that art is what comes from you, not how others define it.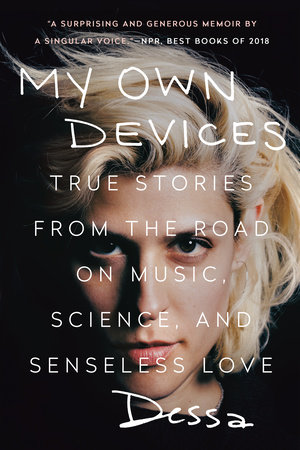 Even academic writing can be art. Whenever I reread any of my work, I go through that cycle of thinking, "Who wrote this? This is utter crap." Other times, there are moments where I look at the words I strung together like Christmas lights and wonder if someone else wrote those words. They resonate, and make me stop in my tracks. They are art.
One of my favorite pieces that I have written is "'Memories wasn't a place, memories was in the mind': The Gothic in Ernest J. Gaines' The Autobiography of Miss Jane Pittman," an article I co-wrote with Katharine Henry. We look at Gaines' novel, specifically Tee Bob, in relation to William Faulkner's The Sound and the Fury. Discussing Tee Bob's suicide and Robert Samson's destruction of the library, we write, "Tee Bob's suicide in
the library, a space housing the ghosts of the past, represents Gaines, as
author, confronting Faulkner and the South's history. Among those
dusty shelves that Gaines chops through may sit Faulkner's The Sound
and the Fury." To me, these sentences are, in fact, art.
What are your thoughts? As usual, let me know in the comments below, and make sure to follow me on Twitter at @silaslapham.
If you enjoy what you read here at Interminable Rambling, think about making a contribution on our Patreon page.