It's hard to believe that my time in Norway is almost over. This year has taught me so much, and I don't think I'll realize everything until I get back to the US and start to reflect more on my time here. However, there are some things that have stuck out, specifically in regard to university pedagogy. So, for this post, I want to take the time to look at some of the differences and discuss the in relation to higher education in the US.
Face-to-Face Time
From the moment I saw my teaching schedule, I knew that my face-to-face interactions with students would be different. In the fall, I taught two classes. One was a freshmen level American literature survey course that covered colonization to the twenty-first century, all in the span of twelve weeks. The course consisted of lectures which included all of the students taking the class and seminars made up of about 20 students each. I presented four lectures and my colleagues presented the others. The seminar classes were set up more like regular classes I taught in the states.
Each of these classes (lectures and seminars) were ninety minutes. That means that for the seminars, I met, face-to-face, with students for 18 hours during the whole semester. This does not include the lectures. In the states, my class would meet for three hours per-week for about fifteen weeks. This means that I would meet with students for 45 hours over the course of the semester.
The other was an eight-week master's level course on African American Literature and the South. Again, each of the sessions for this class were ninety minutes. However, instead of meeting for 18 hours during the semester, I only met with students for 12 hours. Again, in the states, I would meet with students for about 45 hours during the semester. In each of these cases, I met with students a little over one third and a little over one third of the time I would have met with students in the states.
This schedule arises because students are expected to work independently, learning the information on their own and having the classes as spring boards for that learning. For classes in American literature and culture, though, it's hard to provide students with the relevant information they need to understand the cultural contexts of the works we examine. As such, I found myself having to alter my teaching some, especially for the seminar classes. There, I had to do more lecture than I typically do. I tried to have the first half of class be a lecture and the second half group work and discussions. For the master's class, I was able to conduct it as more of a discussion with some guiding questions.
Each class, no matter the level, has a built in 15 minute break for students. Here, students have extraordinary rights, and one of those is a break during each class. So, we would start class say at 2:15 and work until 3:00. At that point, we would take a break then reconvene and meet from 3:15 til 4:00. I think this is a great thing for any class. It gives everyone a chance to decompress and relax. Ninety minutes is a long time for individuals to sit and listen to a lecture or work on a project without getting distracted. The breaks help to refocus everyone.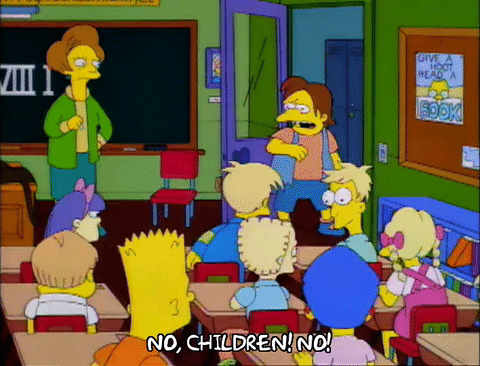 Composition/Writing
The lack of composition studies and pedagogy had to be one of the hardest things to overcome during my time in Norway. I have, since I began in the classroom, taught at least two composition courses per semester. During those courses, we focused on writing, and students would produce roughly 25-30 pages of well-polished prose per semester. Meeting with students for 45 hours each semester greatly facilitates this.
For my classes, students wrote in English. As such, I initially thought that students' difficulties with writing stemmed from the fact that English is their second language. However, I learned that this is not necessarily the case. In Norway, and Europe in general from what I have heard, composition classes do not exist. Here, students begin with the survey course. Even in VG school, Norway's equivalent to high school, students do not receive much composition instruction. I asked students if they had any classes in composition, and they told me that they really just learned the dreaded five-paragraph essay. Apart from that, they did not have any instruction on how to compose essays.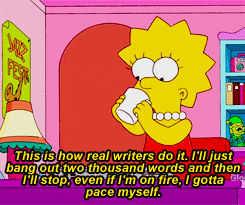 Another thing I discovered, that colleagues corroborated, is that Norwegians do not want to be overly assertive in their writing. This stems from cultural factors where individuals do not want to appear better than others or to present their ideas as better. This position, in effect, leads to a lot more passive voice throughout essays and to a lack of directly claiming one's position. I also think this has to do with the syntax of Norwegian, but I do not have definitive proof of this.
One of my struggles, from the outset, was how to get students, specifically in my American literature survey course, to write more. We did not have time in the syllabus to cover writing, so I had to think about ways to achieve this in the classroom. As I said earlier, I typically lectured and split students up in the classroom. When I split students up, I provided them with questions that they had to answer. Each group consisted of two to three students, and each group had to write a paragraph answering the question. Ultimately, this did not help, but I do not think that it failed because of the exercise. Rather, I think it failed because of the ways that assessment occurs.
For the next post, I'll pick up looking at assessment, itself an issue that has multiple parts, and other things such as the work in progress seminars. Until then, what are your thoughts? Please let me know in the comments below. Make sure to follow me on Twitter @silaslapham.  
If you enjoy what you read here at Interminable Rambling, think about making a contribution on our Patreon page.